Menace Beach – Fortune Teller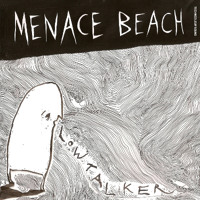 Leeds duo Menace Beach released their new EP 'Lowtalker' this past Monday and its lead single 'Fortune Teller' is already proving to be a popular little number across the blogosphere.
It's hard not to recognise the influences of the likes of Tame Impala and Melody's Echo Chamber in this psychedelic fused track and if the two-piece are planning to follow in the same mould as those acts then that will surely only lead to good things.
Its distorted guitars, dreamy vocals and hazy production are the perfection combination and if you like this single you're almost guaranteed to enjoy their EP too.
The band are clearly going to benefit from the recent revival in the psychedelic genre and this captivating track will certainly do them no harm. They may have arrived on the scene at just the right time.
– Matty Aston